Easy process, proven system
Team of insurance specialists
We handle your claim for you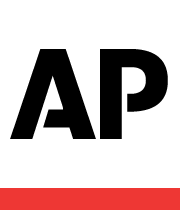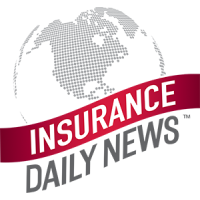 Allclaims Pro is on your side.
You may be under the impression that paying premiums on your property insurance guarantees that your insurance carrier will take care of you when the time comes. 
But they often disappoint. Over and over again, we have watched insurance companies take advantage of their clients. Sometimes, carriers may not keep you fully informed.
Allclaims Pro is fully licensed, bonded, and insured Public Adjusting firm. Our experts represent the policyholder when working with insurance claims. We ensure that the policyholder is compensated for everything owed following a loss, relieving them the burden and stress of the claims process.
Additionally, we work as experienced Insurance Claims Consultants for policyholders who have already engaged in the insurance claims process.
Lawrence Urgo - Senior Consultant
Lawrence Urgo is the Founder of Allclaims Pro and serves as its Senior Property Loss Consultant. Prior to becoming a Public Adjuster, Lawrence worked for an insurance restoration company and as a third-party consultant on storm related insurance claims. Lawrence has worked over 1000 claims, and his experience working in different fields within the insurance claims industry has given him great insight into how to properly handle a property claim from start to finish.
Ed O'Brien - Public Adjuster
Ed was born and raised in Fort Campbell, KY. He Made it out to Virginia when he went to school at Christendom College. At school he studied Political Science and Economics. Helping clients through the difficult insurance process is in the O'Brien blood. Two of Ed's brother's are insurance adjusters and Ed has always enjoyed the opportunity to help people through the difficult claim's process. He is a licensed PA in two states, HAAG certified, and able to adjuster residential and commercial claims along with any appraisals.
Joseph Walsh - Public Adjuster
Joe grew up just outside Baltimore, Maryland and has always enjoyed the back and forth of debate and negotiation. At Allclaims Pro he specializes in fire, water, and other storm related claims. He helps each client get the coverage they need and make sure they have enough money to be fully restored to a pre-loss state. In particular, Joe focuses on policy interpretation and meaning. Often the language of insurance policies can be quite confusing to the average client, Joe can help you understand what your policy really means!
Eilish Urgo - Public Adjuster
Eilish has been working at AllClaims Pro since 2017. She handles the day to day details of the claims process and oversees all residential claims. Eilish is the main link between the homeowner, their contractor, and the insurance company. Over the course of her time at AllClaims, Eilish has worked with hundreds of clients ensuring that each homeowner is being appropriately compensated for their loss. She is eager to use her experience and knowledge of the industry to help you through the process of your claim.
Kate Santschi - Claim Associate
Kate has been with Allclaims Pro since June of 2019. She began her insurance career while finishing her college degree in History. In May, 2020 she graduated college and joined the Allclaims Pro team full time. Kate ensures that each client has an easy and smooth start to the claims process. She looks forward to being the first contact between the homeowner and their insurance company.
A Roof Replacement
Mr. Urgo was instrumental in helping me to get a roof replacement on my home. Without his expertise, I am positive that it would not have happened…
Now, I have a new roof, rust-free, and no longer have to suffer through water leaks soaking through my upstairs bedroom ceiling.
In the end, my only expense for the actual roof replacement was that of $250, my homeowner's insurance 'deductible.'  
Judy F.