Easy process, proven system
Team of insurance specialists
We handle your claim for you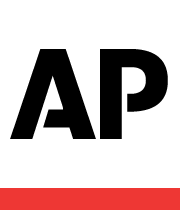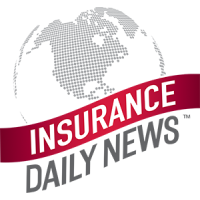 Allclaims Pro is on your side.
You may be under the impression that paying premiums on your property insurance guarantees that your insurance carrier will take care of you when the time comes. 
But they often disappoint. Over and over again, we have watched insurance companies take advantage of their clients. Sometimes, carriers may not keep you fully informed.
Allclaims Pro is fully licensed, bonded, and insured Public Adjusting firm. Our experts represent the policyholder when working with insurance claims. We ensure that the policyholder is compensated for everything owed following a loss, relieving them the burden and stress of the claims process.
Additionally, we work as experienced Insurance Claims Consultants for policyholders who have already engaged in the insurance claims process.
Larry Urgo - Founder and CEO
Lawrence Urgo is the Founder and CEO of Allclaims Pro. Prior to becoming a Public Adjuster, Lawrence worked for an insurance restoration company and as a third-party consultant on storm related insurance claims. Lawrence has worked thousands of claims, and his experience working in different fields within the insurance claims industry has given him great insight into how to properly handle property claims from start to finish.
Nick Conroy - Claims Associate
Nick grew up in the city of Stillwater, Minnesota before venturing to the East Coast where he joined the Allclaims team in early 2022. Nick specializes in the supplementation process and communication with insurance specialists on each loss. Throughout the process, Nick remains in close contact with the insurance company to ensure that every homeowner receives a fair and proper settlement for their loss.
Joe Walsh - COO
Joe is the COO of Allclaims Pro. He grew up outside Baltimore, Maryland and earned his B.A. in 2015 and M.A. in 2019. He has always had a passion for debate and negotiation, which has served him well in his career as a public adjuster. At Allclaims Pro, Joe specializes in helping each client get the coverage they need and ensuring they have enough money to be fully restored to a pre-loss state.
Cecilia Garvey - Public Adjuster
Cecilia is a local to the Northern Virginia area. After working at a non-profit organization in donor relations, she joined the Allclaims team in November of 2022 where she primarily works in the Supplement department. Once a claim has been approved, she is the primary point of contact as a liaison between you and your insurer. Cecilia focuses on intentional and open communication with each homeowner, while she works to come to an agreement with the insurance specialists on each claim.
Kate Santschi - Office Manager
Kate has been with Allclaims Pro since June of 2019. She grew up in the Northern Virginia Area and shortly after finishing her college degree, she joined the Allclaims Pro team full time. Kate serves as the Office Manager here at Allclaims Pro where she oversees the day to day communication with our clients and insurance specialists to ensure a smooth process from start to finish.
Tom Audino - Field Operations Manager
Tom Audino originally comes from New York, and grew up in a family of six competitive boys. He has been a public adjuster with Allclaims for two years, and mainly serves the Northern Virginia and Maryland areas. When he's not fighting his hardest to get claims approved, Tom enjoys playing rugby and traveling. Tom handles the training and managing of our field adjusters to make sure our clients are given the best representation in the area.
Greg Zuranski - Public Adjuster
Originally from Northeastern Pennsylvania, Greg moved to Virginia after finishing school. Before becoming a Public Adjuster, Greg worked in roofing sales at a restoration company. His outsider's perspective on the adjustment process encouraged him to become an adjuster. Greg is one of the team's field adjusters who specializes in residential property claims, as well as appraisals.
A Roof Replacement
Mr. Urgo was instrumental in helping me to get a roof replacement on my home. Without his expertise, I am positive that it would not have happened…
Now, I have a new roof, rust-free, and no longer have to suffer through water leaks soaking through my upstairs bedroom ceiling.
In the end, my only expense for the actual roof replacement was that of $250, my homeowner's insurance 'deductible.'  
Judy F.