Public Adjuster in VA, WV, MD, NC, TX
Insurance companies have professionals working hard on their side.
Shouldn't you?
Most people don't understand the insurance claim process and end up missing out on money owed to them by the insurance company. That's why we created an easy, proven system for handling your insurance claim so that you get what you deserve and make your property whole again.
Easy process, proven system
Team of insurance specialists
We handle your claim for you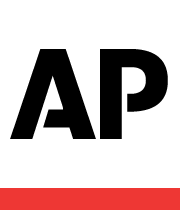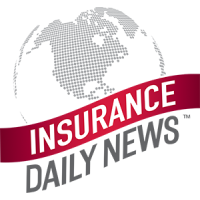 What is a Public Adjuster? →
Public Adjusting
Services →
Insurance Claim Appraisers and Public Claims Adjusters
We help policyholders process their claim with ease.
Allclaims Pro, LLC is a licensed, bonded, and insured Public Adjusting firm that advocates for you: the public. As a Public Adjuster, we work to ensure that your best interests are met when working with insurance carriers on your property claims.
Our Public Adjusters Can Help You With The Following Property Losses
"A Trusted Public Adjusting Firm. I Recommend Them To Anyone
"The entire process was completely handled and ran very smoothly from beginning to end. Allclaims Pro made certain that the Railway Mail Service Library was fully compensated for everything I was owed from the hail storm loss that occurred last May, all while removing stress, uncertainty, and concern that usually occurs when filing an insurance claim!"
Frank Sheer
Jeremy W: Allclaims Pro Public Adjusting firm is one of the top firms in the area. They maximize your claim and expedite the recovery process getting you back to normal life as quickly as possible! Highly recommended professionals!
Kerry D: I loved dealing with Roof Simple and All Claims Pro!! I didn't have to lift a finger to get my roof replaced. It was a totally stress-free process. Very professionally done!!! I would recommend them to anyone and everyone!!!
Denise P: Patience, perseverance and persistence – these guys never gave up on me despite a difficult insurance company. End result was a huge win on my behalf. Awesome group of people. Way to go, Allclaims Pro! Thank you!
Roofing Money Acquired (2020)
Interior Claim Money Acquired (2020)
Total Claims Handled (since 2015)
About Allclaims Pro
You may be under the impression that paying premiums on your property insurance guarantees that your insurance carrier will take care of you when the time comes.
But they often disappoint. Over and over again, we have watched insurance companies take advantage of their clients. Sometimes, carriers may not keep you fully informed.
We are dedicated to attaining full compensation for the damages suffered by the loss in your claim.
Allclaims Pro Is A National Public Adjusting Company Proudly Serving 5 States:
Allclaims Pro is a fully licensed, bonded, and insured Public Adjusting firm. Our experts represent the policyholder when working with insurance claims. We ensure that the policyholder is compensated for everything owed following a loss, relieving them the burden and stress of the claims process.